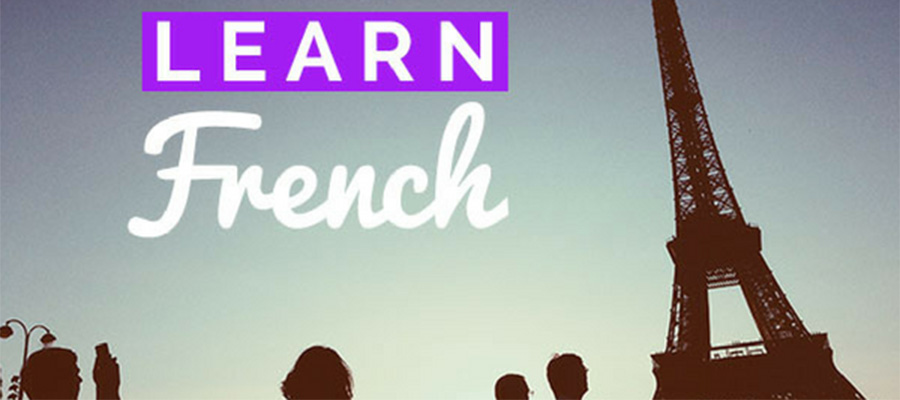 DEPARTMENT of  FRENCH is a Unique one in North Coastal Andhra. The College being managed by Religious sister from French speaking areas of Europe carried the language to Visakhapatnam and offered it as a Second Language Course right from its very inception. Sr. Marie Fabienne, the most remembered Head of the Department, was also honoured with the Best Teacher Award by Andhra Pradesh Government. She has influenced the development of French Syllabus in many parts  of the state.
The College recognized the importance of the students' learning a Foreign Language long before it became fashionable in the Employment market.
The Department offers French as Second Language for the Intermediate and Degree courses.
---
Undergraduate Course
The prescribed textbook is one that is used universally for the study of French. The students will, therefore, be on par with their counterparts elsewhere in the world. French language is taught emphasizing its importance and relevance in today's world of globalization and inter-cultural understanding between the continents.
The career-oriented curriculum is not just confined to the teaching of French language but used to present diverse aspects of France and other francophone countries.
The learners are taught to make 'useful' knowledge 'usable'. While stress is on communication skills - oral and written - the programme focuses on the functional aspects of language, catering to the professional requirements in different jobs where French language is indispensable, and also on new trends in translation methods involving transcreation and computer application.
---
Teaching - Learning
The dual purpose of teaching French is
as a subject involving grammatical and communicative competence and
Language as a medium involving relevant and appropriate registers and styles.
Audio-visual and other teaching aids simulation: recreating a global system with personnel having specific functions students situate themselves in the system and enact situations through role-play.
UGC Add-On Course
Event Management
French
---
Workshop Organized by the Department
One day UGC Sponsored Regional Workshop on "Women in Science" in   August 2008.
Outstanding Participants-   
Dr V. Bhujanga Rao   (Director, NSTL,Vizag),  Dr. Rohini Devi  (ASL, DRDO, Hyderabad)
Dr. Mehtab Bamji (NIN, Hyderabad ) and  Dr. Pratibha Rohit (Senior Scientist, CMFRI, Visakhapatnam)
Consultation Services
Offered by The Department through its Head Dr. N. R. Jeevan Babu
    Translation of documents for industries, staging plays and mimes, and others.
    Adjunct Faculty for Foreign language : French Language Courses in Andhra  University.
    Culturals : Dr. Jeevan Babu – Head of the Department of French has:

Scripted and directed the play 'God's little design: hands of providence' based on the life and work of Jean Pierre Medaille, Founder of the congregation of Sisters of St. Joseph of Annecy, October 2010.
Scripted, directed and acted in the Award winning French play 'Waiting for Godot' in English at Four Points Sheraton, April 2011 and staged the same play for the launch of 'Applause' the theatre people, April 2011
Scripted and directed the French play of Sartre 'No exit' for 'Applause' the theatre people Feb. 2011.
Achievements of  Dr. N.R. Jeevan Babu
French has participated in the three  academic forums -
International Conference on 'Francophone literature' organized by the Association of Indian Teachers of French & SRM University,  Chennai,  16 – 18 January, 2013
Chair person, on "Prospects of Indian Higher education Private Initiatives", National Conference on "Dynamics of Indian Higher Education System and Challenges", Kristu Jyothi College Bangalore, 30th Sept.'09 to 01st Oct.'09.
 National Conference on "Knowledge dissemination through journal publications", Christ University, Bangalore, 28th - 30th Sep.'11.
Awards / recognitions received at the national and international level by
Dr. N.R. Jeevan Babu– Head of the Department of French received the Yogacharya awarded jointly by Ministry of Sports (Govt. of TN) Tamilnadu Sports University and Manormaniam Sundernar University, Jan 2011 for his distinguished yogic achievements, promoting yoga towards attainment of healthy and happy life among the public and outstanding performance in imparting the best yoga education to his disciples.
Since 1995 the college has been maintaining its reputation of producing state first rank in Intermediate public exams (In 1997 four students scored 99%).
Some Alumnae who ascribe their success to French learnt in the College are -
Ms. Abhilasha Krishnamurthy (Homescience) in Design field says that she benefitted by her French classes in the College when she    visited       France in the course of her profession.
Ms. Gowri Kumar (EPJ) currently doing PH.D in English in St John's University, New York attributes her French study as a plus point.
Ms. Subhashini Kambhampati, PMO and French translation team lead in Capgemini, Hyderabad
Ms. Vasantha L.Kollu, Collection Officer Commonwealth Bank, Melbourne, Victoria, Australia
Ms. Devika Nair, Business Development Executive, Surya Energy & Engineering Services, Visakhapatnam
Ms. Suhashini Thomas, Materials Writer, Kaplan International Colleges, London, U.K
Ms. Jessica Edwin Paul, Project Analyst - Operations Google India Pvt Ltd    Bangalore
Ms.Rama Warfield, Catering Assistant (Food & Beverages), County Council, Stoke - on - tent, U.K
Ms.Mary Grace, French Teacher, Oakridge International School, Tagarapuvalasa, Visakhapatnam.