---
Botany Department was one of the first departments to be started in 1958 when the College was started.  The Department offers the study of Botany for the Intermediate and Degree Courses.
The B. Sc Botany syllabus is framed by the Department in consultation with Subject experts from Universities. 
Core Courses  
Plant Diversity-I
Plant Diversity-II
Plant diversity-III
Plant diversity-IV

Cell Biology & Genetics
Microbiology & Biotech
Ecology & Biodiversity
Plant Physiology & Seed Technology
---
Inter Disciplinary Electives
Horticulture
Nursery Management
A highlight of the Botany Department is the inclusion of performance oriented practical in Microbiology, Physiology, Ecology etc… with the help of the well equipped laboratory, through field works, visits to laboratories, conservatories, Botanical Gardens, parks and places of interests.
Teaching Learning Evaluation – Methods, Activities and Innovation
Lecture Method, Lecture and Demonstration Method, Informally in the Library, Field Visits (On The Spot Study), Seminars, Group Discussions, Quiz, Audio-Visual Aids(Charts, Slides Flash Cards, Powerpoint), Mini Projects, Exhibitions or Displays, Guest Lectures And Assignments.
Awards/Prizes of the department
Mrs. Indira Devi Vaddiparty Prizefor Best Final Year B.Sc. Biology
Merit Prize for Botanical Excellence awarded to final year student who secures     highest marks in Botany (Theory & Practicals) instituted by staff of Botany Department, SJC.
Sri.M.S.B Sastry Scholarship instituted by Mrs.R.Suryakumari, Former Head of the Dept of  Botany for III year C.B.Z student who gets  highest marks in all three subjects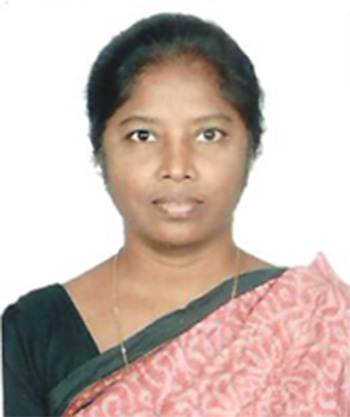 Dr. K. Manikya Kumari
M.Sc., Ph.D.
Head of the Department
---