---
Introduction
In view of the increasing need for Biotechnology, spurred by promising employment and research potential, the Department of Biotechnology was started in 2008-2009 as part of the three year B. Sc course with Biochemistry and Chemistry as the other core areas. Since its inception the department has been striving to establish excellent academic ambience by providing well equipped laboratory along with a well advanced curriculum.
Core Areas
Cell Biology & Genetics
Techniques Of Biotechnology
Molecular Biology
Microbiology

Genetic Engineering - Plant & Animal Biotechnology
Industrial Medical, Agricultural & Environmental Biotechnology
Bio statistics & Computational Biology
Highlights
The well equipped laboratory including Tissue Culture facility provides hands on experience to the students. The students are motivated to explore further in areas of modern biology by project work, seminars, power point presentations, preparation of scientific reports etc.
The students of the course are exposed to current trends and techniques in the related fields through guest lectures, field visits and also summer internship program in laboratories, industries, hospitals etc…
The outgoing students are provided with employment opportunities by on-campus and off- campus placements by reputed companies.
The students are encouraged to hone their skills in co-curricular and extra-curricular activities through the Biology Association.
---
Alumnus of the Department
Ms. Shampa Singh BSc (BT, BC, Chem) 2009 – 2012
Junior Research Scholar (JRS) in Tata Institute of Research (TIFR),  pursuing MSc in Biology, in Dr Roop Mallik's Lab was given the academic and technical support by Dr. Devendra Vijay, Reader of the Chemistry Department..
The Science camps  she attended include:
Asian Science Camp at HBCSE and co-organized by the government of India and TIFR (16  August- 21 August 2010).
VIJYOSHI Camp at IISc, Bangalore (December 2010)
National Science Conclave-2011, IIIT- Allahabad.
Summer Research Project Fellowship Programme - 2011, by Indian Academy of Science IAS-SRF)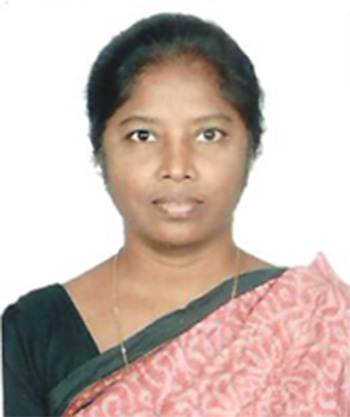 Dr. K. Manikya Kumari
M.Sc., Ph.D.
Department Coordinator
---